Relax and save money and time when you take the GoTriangle shuttle to the N.C. State Fair each year!
GoTriangle State Fair Shuttles
We will provide Fair shuttles for the two weekends only: Saturday, 10/13, Sunday, 10/14, Saturday, 10/20 and Sunday, 10/21. Fair shuttle bus riders will be dropped off and picked up at Gate 1 of the fairgrounds.
The State Fair Shuttle uses a special pass that contains a round-trip (two rides). State Fair Shuttle Passes may be purchased at Regional Transit Information Center or on the State Fair Shuttle. You may also pay a cash fare. Exact change is required. Multi-day pass or GoPasses will not be accepted.
Passenger 13 and older:  $5
Children 0-12: FREE
Discounted fare (for those eligible for reduced fare): $2.50

GoTriangle ID, Medicare card or government-issued identification is required
Our shuttle serves three locations:
UNC, South Road at Country Club | Map
NC 54 park-and-ride lot | Map
Regional Transit Information Center | Map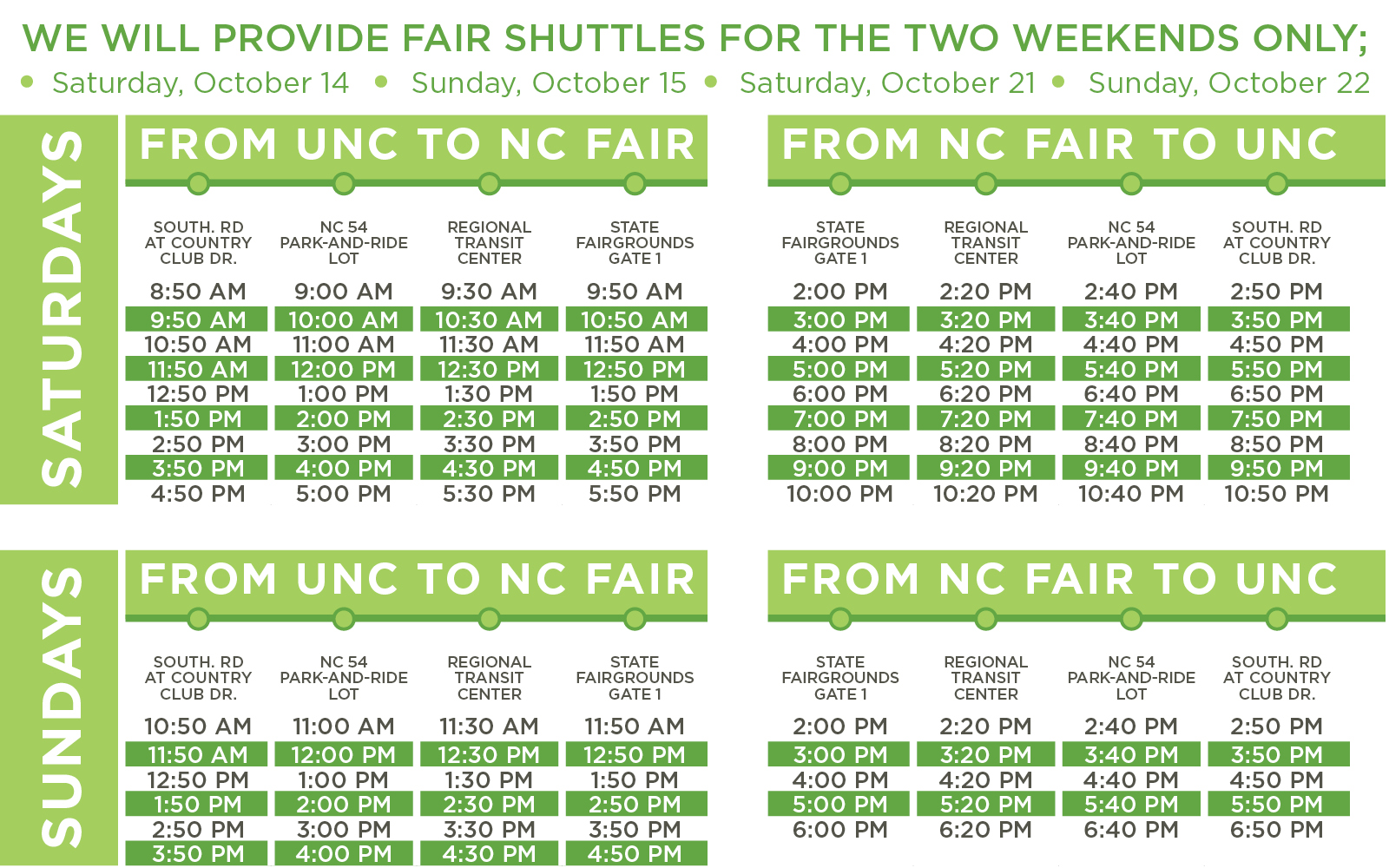 ---
GoDurham State Fair Shuttles
Opening Day (Thursday, 10/11): The first shuttle will leave Durham Station at 3 p.m.
Mondays-Saturdays: 10 a.m. - midnight (hourly)
Sundays: 10 a.m. - 6 p.m.

The last departure from the fairgrounds returning to Durham at 7 p.m.