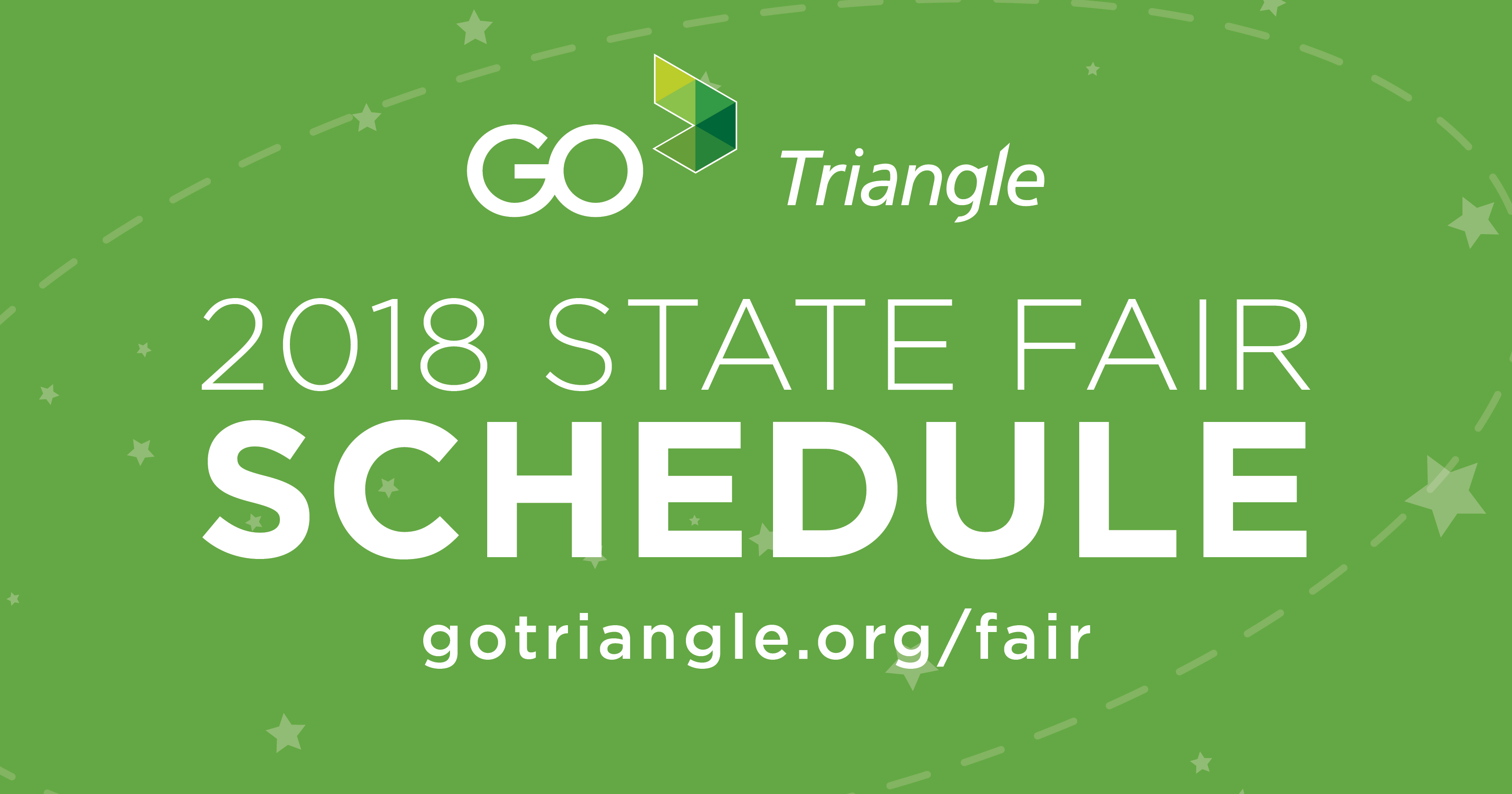 Research Triangle Park, NC (Oct. 8, 2018) – Twinkies, funnel cakes and candy bars often get fried at the North Carolina State Fair, but no need to add your nerves to the list. This year, skip the traffic and parking headache by taking a GoTriangle or GoDurham shuttle right to the gate.
Round-trip fare is only $5, and children up to age 12 ride free. Those eligible for reduced fare pay $2.50. Shuttles leave from several Triangle locations and drop off and pick up at Gate 1 at the State Fairgrounds in Raleigh.
State Fair Shuttle Passes may be purchased at the Regional Transit Information Center or on the State Fair Shuttle. Riders also can pay cash, but exact change is required. Multi-day passes or GoPasses will not be accepted.
The fair runs from Oct. 11 to Oct. 21, with GoDurham offering hourly shuttles every day from and to Durham Station, with a shortened schedule on Sundays.
GoTriangle will offer rides hourly on the weekends. Fairgoers can board near the UNC-Chapel Hill campus on South Road at Country Club Road, at the N.C. 54 park-and-ride lot near the Friday Center or at the Regional Transit Center off Slater Road in Durham.
Find more information, maps and daily schedules at gotriangle.org/fair.
In 2017, more than a million people attended the North Carolina State Fair.