Durham County official to lead GoTriangle Board
A Durham County Commissioner was recently selected to lead GoTriangle's Board of Trustees for a one-year term. With the announcement, Chair Brenda Howerton becomes the first African-American woman to lead the regional transit agency.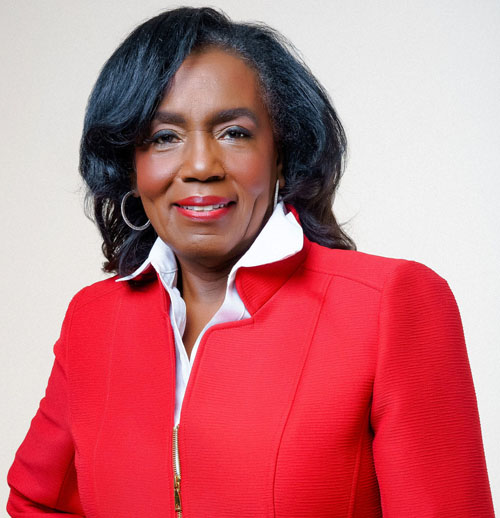 "I'm extremely honored to continue the legacy of dedicated public servants who've led this board," Howerton (pictured above) said. "As the Triangle-region continues to experience growth, as leaders, we must continue to plan and prepare for the transportation challenges that come with that growth."

Howerton is no stranger to serving the community in leadership roles on the local, state and even national levels. Currently serving her fourth term as a county commissioner, Howerton serves as chair of the Durham County Board of Commissioners. In 2017, Commissioner Howerton was sworn in as president of the North Carolina Association of Counties, becoming the first Durham County commissioner to be elected to a statewide senior leadership office. She recently concluded a stint as a board member of the National Association of Counties.

Howerton continues to work for constituents, serving on various commissions, boards and initiatives. With the recent appointment as GoTriangle's board chair, Howerton is eager to take on the task of addressing how GoTriangle can continue to be the leader in providing equitable and safe transportation options that are inclusive for all.

"As a board, we must focus on ensuring that this agency continues to develop a regional transportation network that offers quick, reliable and accessible service for all residents," Howerton said.

"As board chair, I will continue to advocate, not only for those who are commuting to work, but we must not forget those who use these transportation modes to get to the grocery store or to a medical appointment, as well as those who require ADA-accessible accommodations."

For more information on GoTriangle's Board of Trustees, click here.