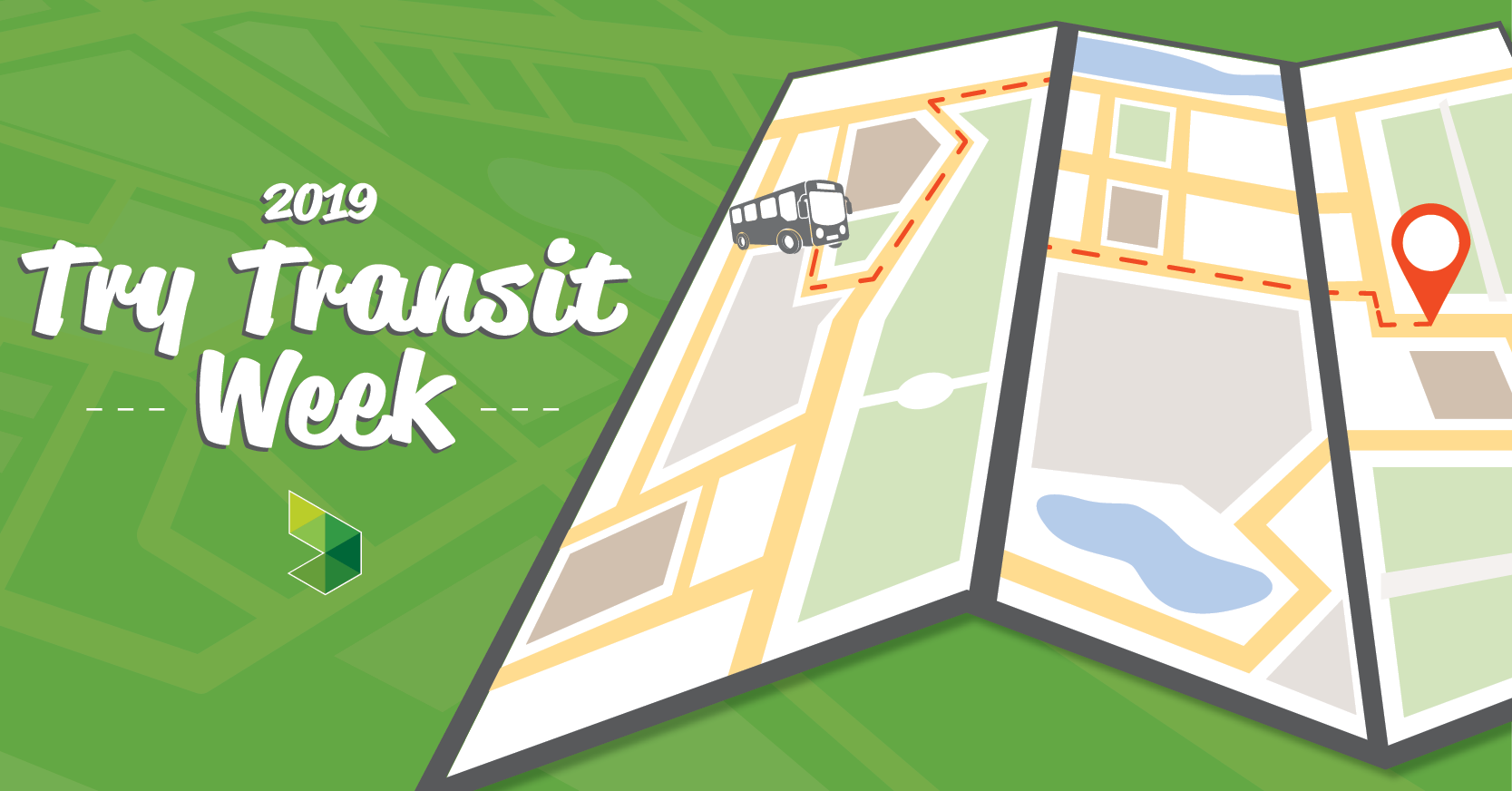 Considering changing up your commute requires advance planning. During Try Transit Week (September 23-27) we'd like to help you take your first step towards trying transit by mapping your commute!
To reward you for taking that first step, send us a screenshot of your mapped trip and be entered to win free prizes.
There are two ways to get started:
​Go to gotriangle.org/trip-planner and map your commute!
​Reach out for individualized assistance by completing the form below. Someone will be in touch with you to assist you with options.
Be one of the first 100 people to send us a screenshot of your mapped trip to trytransit@gotriangle.org and receive a prize! All who participate will also be entered to win one of 12 pairs of NC State Fair tickets.
---
First-Time Transit Rider Toolkit 
Nervous about getting on board? Let us help you.
How does transit work in the Triangle?
These cities and towns of the Triangle have their own local transit service: Chapel Hill Transit, GoCary, GoDurham and GoRaleigh. The regional provider is GoTriangle, which connects the Triangle's communities to help us all travel easier. 
How do I plan my trip?
There are a few ways to plan your trip, whether you use our online Trip Planner, check out our Maps & Schedules, download the Transloc Rider app to see your bus in real time, pick up route brochures at area transit centers or request copies by calling 919-485-RIDE (7433). No matter what you want to do, our online Ride Guide is a great place to start!
What if I get stuck?
If you live or work in Wake, Durham or Orange counties and use the bus, share a ride or use an active commute, we can help if you need to get home in a hurry with the FREE Emergency Ride Home program. Registering is easy, and the ride is free. On the day you used a smart commute, the ERH is available when:
You or an immediate family member gets sick or has a severe crisis.
Your carpool driver has to leave unexpectedly early or stay late.
You must work unscheduled overtime.
What do I get out of it?
When you track your trips with GoPerks you see the impact your travel habits have on your wallet, your physical activity levels and our air quality. Plus, your tracked commutes can score you some cool prizes!
I don't think the bus is for me...
Sometimes the bus won't work for you, but that doesn't mean you're stuck. ShareTheRideNC.org is a rideshare-matching service - register, look for potential vanpool or carpool partners and make a new friend. 
---