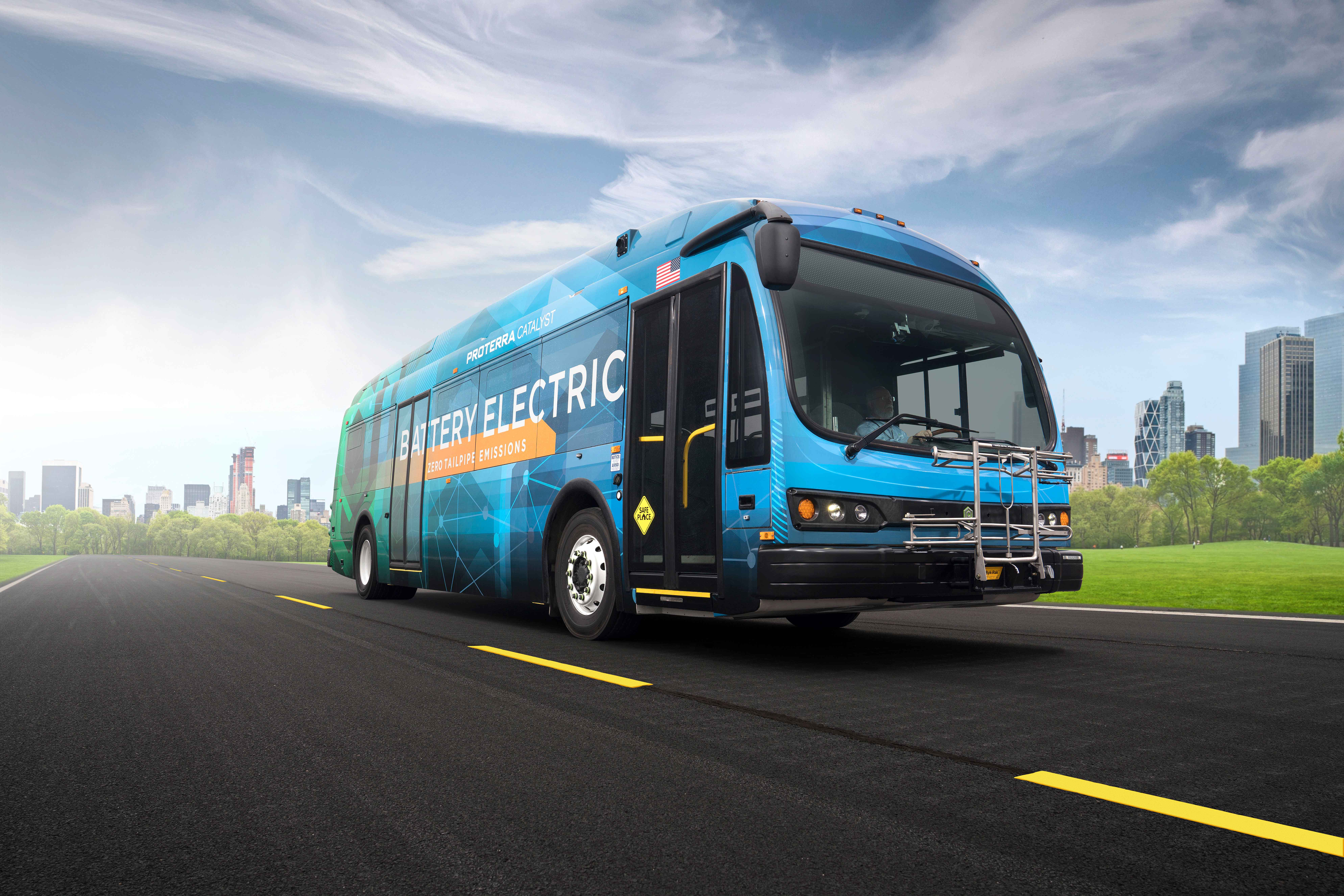 Research Triangle Park, NC (Jan. 28, 2019) – GoTriangle's Board of Trustees voted Wednesday to approve the purchase of two electric buses, which could be delivered as early as September.
Although electric buses can cost between $300,000 and $450,000 more than a diesel bus when charging stations and other equipment are included, their operating costs over their lifespans are $250,000 to $400,000 less than a diesel bus, and electric buses produce no tailpipe emissions.
The purchase costs will be offset by a $943,000 grant awarded to GoTriangle this summer through the federal government's Low- or No-Emission Grant program. 
 "We couldn't be more pleased to make the service we provide even better by introducing more environmentally friendly electric bus technology into the GoTriangle fleet," says Jeff Mann, president and CEO of GoTriangle. "Numerous residents have asked us to look into buying alternative-fuel buses as our transit network continues to grow, and this vote allows us to be responsive to that desire."
GoTriangle will order two 40-foot electric buses from Proterra, whose East Coast manufacturing is based in South Carolina. The company touts that 75 percent of the bus components it uses are made in 34 U.S. states.
The federal Low or No Emission Competitive Grant Program provides money so state and local governmental authorities can buy or lease zero-emission and low-emission transit buses. The money also can go toward acquiring, building or leasing supporting facilities.
Each day, the Triangle adds more than 80 residents to its 2 million-plus population, making the role GoTriangle plays as the regional public transportation authority increasingly vital to maintaining our area's quality of life.
With 67 vehicles traveling 14 regional routes and eight express routes, GoTriangle provides about 7,000 daily passenger trips or about 1.8 million trips a year. GoTriangle also provides the area's only transit access to Raleigh-Durham International Airport, which served a record-setting 11.6 million passengers in 2017.