If judged by its number of first-place 2018 American Public Transportation Association AdWheel Awards, GoTriangle's communications crew is the best transit-talking team in the nation.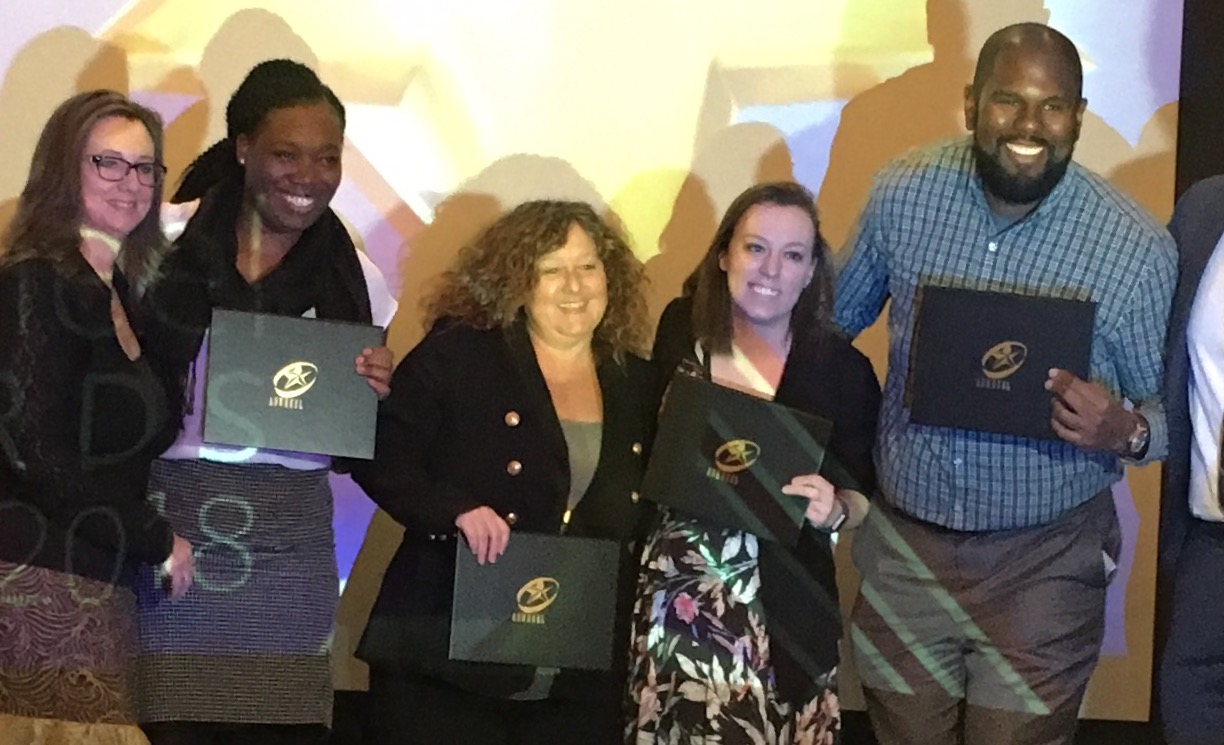 Four GoTriangle and GoDurham marketing campaigns, more than any other U.S. transit agency, were recognized with top honors at APTA's 2018 Marketing & Communications Workshop in San Francisco. GoTriangle provides GoDurham's marketing under a contract with the City of Durham.
"I am so proud of our entire team for its hard work, creativity and dedication to our mission every day," said Mike Charbonneau, GoTriangle director of communications. "The stories we tell and projects we create are all focused on connecting more people to transit and the greater opportunities it provides for everyone in our community. We sincerely appreciate the recognition from our peers, and I am honored to work with such a talented group of people."
Receiving first-place awards were:
Mallon says the "T is for Transit" book was designed to expose young children to transit, maybe for the first time.
"In the next few years, the children whose parents we serve today will be teenagers and young adults, making important decisions about how they will travel the Triangle," she says. "Our hope is that by learning about transit early, they will grow up to see it as a viable option that fits their lifestyle."
Allen created the rap video to show the community that GoTriangle is an accessible and friendly resource for transit information, she says.
 "On our social media channels, I try to remind the public that we're people, too, people who care about transit and who want the best experience for everyone," says Allen, who notes that nearly everyone in the video is a GoTriangle employee.
 "I love the fact that the rappers and extras included drivers and mechanics and other people behind the agency who make it what it is," she says.
The "Books on Bus" campaign began as a simple idea to gather books from the community to give to children and teens who may not have many books of their own.
"Reading is so critical in a child's life," Mallon says. "Making small steps to improve the lives of those in our community is everyone's responsibility. This was our way to give back to the Durham community members who have been so instrumental to our success."
GoTriangle's mission is to improve our region's quality of life by connecting people and places with reliable, safe and easy-to-use travel choices that reduce congestion and energy use, save money and promote sustainability, healthier lifestyles and a more environmentally responsible community.