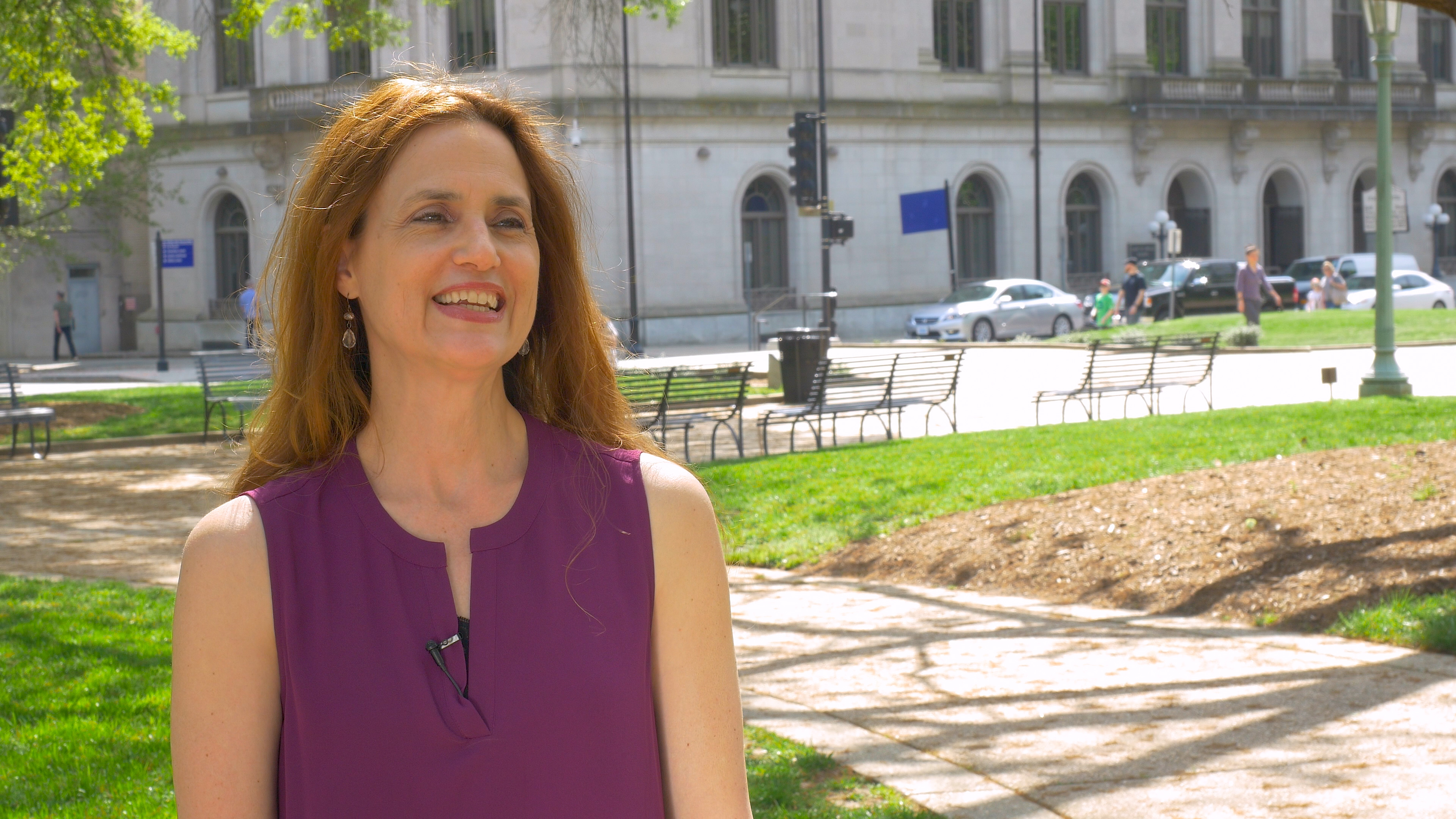 Research Triangle Park, NC (April 19, 2019) – The fact is, to those who know too little about the ever-expanding transit options in the Triangle, Kimberley Sirk's nearly car-free life might seem fictional.
Three days a week, the City of Raleigh employee doesn't touch her car at all, instead walking along a lovely greenway to a bus stop near her home in Cary and taking a GoTriangle bus to her job in downtown Raleigh and back. The other two weekdays, she catches a different GoTriangle bus from a park-and-ride lot at a Cary shopping center, attending yoga or getting groceries there before she drives home in the evenings. 
Headed out of town, she takes her suitcase on the bus to work and then rides GoTriangle Route 100 from downtown Raleigh to the airport. Off to see a Durham Bulls game, she parks at the Regional Transit Center and takes GoTriangle Route 700 into downtown Durham. To get to a dentist appointment, she rides the free downtown Raleigh R Line from her office to her dentist in Glenwood South.
Creating your own sensational transit story starts with the first ride – and GoTriangle wants to make it even easier by making it free.
In honor of national Get on Board Day on Thursday, April 25, riders can download and print a free pass to use any day next week on any of the agency's 22 express and regional routes. Find more information about the American Public Transportation Association's national Get on Board campaign and get the free pass here.
"We really wanted to make it convenient for people to try," says Wendy Mallon, GoTriangle's marketing manager. "We usually have a fare-free day to get people to try transit, but this is the first time we've given people the option to try it free on a day throughout a whole week that works best for them. Every year, we're putting more buses on the road going to more places more frequently, so I really hope people will go see what transit opportunities are available to them."
The first step to getting on board is checking out the trip-planning tool and maps and schedules at gotriangle.org. To make transit even more accessible, new routes and improvements are coming in August, too.
"The tool on your website, it's so easy for planning trips," says Sirk, who moved to Wake County about two years ago. "Everything I've described to you, it was going to your website and saying, 'I need to get to Waverly Place.'  'I need to get to downtown Raleigh.' And it gave me options."
A native of Cleveland, Ohio, Sirk took her first memorable transit trip when she was 6 years old. Her maternal grandparents, immigrants from the former Czechoslovakia, didn't speak English and, consequently, they never learned to drive. When her grandmother wanted to go to the mall, the two took a bus, and that became a very sweet tradition for them, Sirk says.
"Transit has always been second nature for my whole family," she says. "I moved in high school, and the only way to get back to my school was to take a public bus. I was 14, and I thought, 'I can do this.' I even waited to get my driver's license. I grew up in a big family, and we didn't have a lot of cars. I didn't want to have to fight for cars. And I thought, 'I can get where I want on the bus anyway.' "
When Sirk first moved to Wake County, she lived near her downtown Raleigh office and walked to work. Her search for a house later was dependent on what was accessible to transit.
"When I was looking, I immediately started looking for bus routes, even saying to a Realtor that there's good transit in Cary," she says. "He said, "I really didn't know that. That's probably something I should tell more of my clients.' "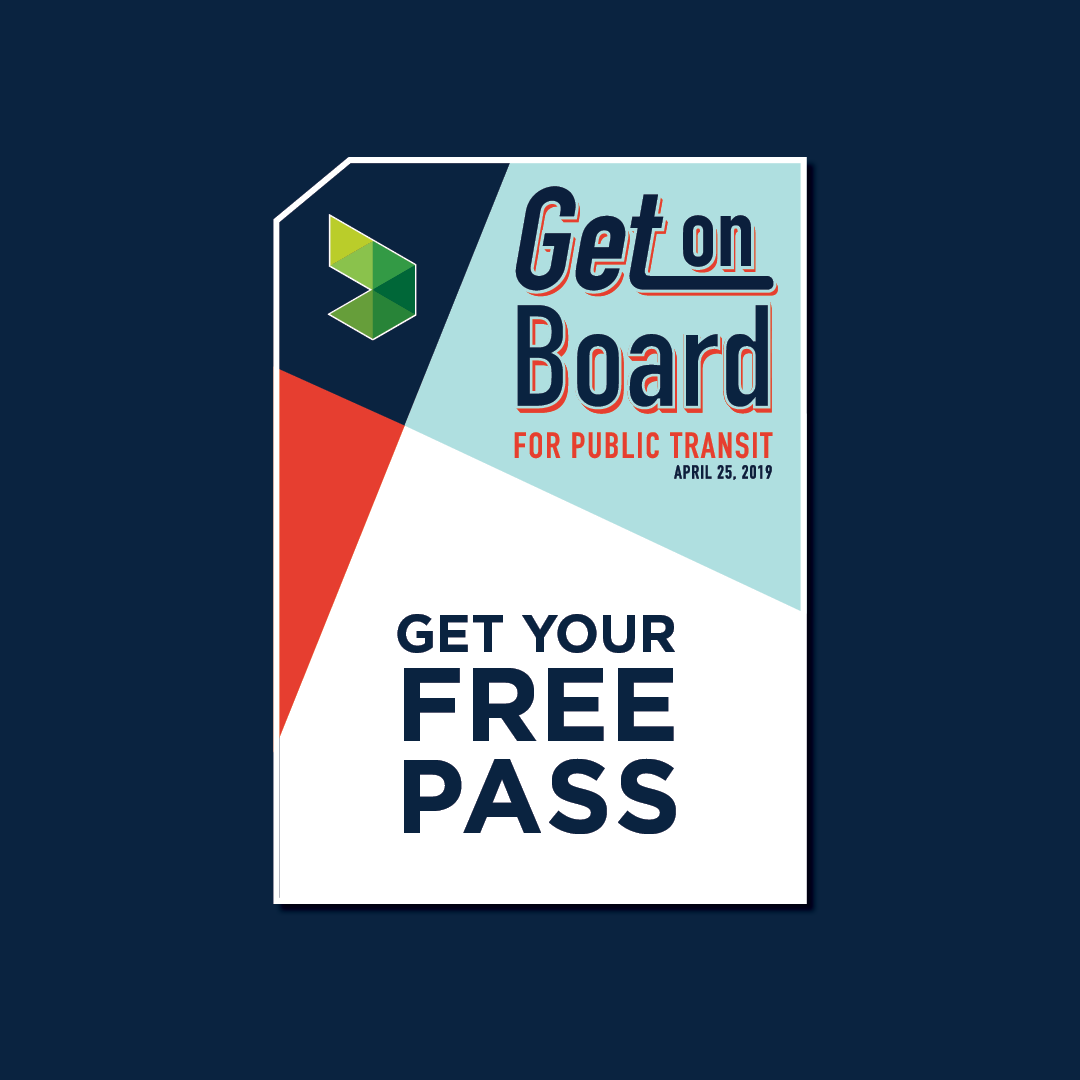 The largest expenditure for most Americans after housing is transportation. The average household spends 18 cents of every dollar on transportation, and 96 percent of that goes to buying, maintaining and operating cars. Getting rid of a car and taking public transportation can save a household nearly $10,000 a year.
"I've saved so many miles on my car, it's unbelievable," Sirk says. "And in some other countries, you can't even breathe the air. Cars on the road are not a good thing. Riding the bus, I don't have to change my oil as often. I'm saving all of those resources: oil and rubber and gas."
By participating in GoTriangle's Share the Ride NC program, Sirk tracks her transit trips online and uses the calculator to see exactly what environmental effects her choices are having. Communities that invest in public transit reduce the nation's carbon emissions by 37 million metric tons annually.
"Traffic here is only gonna get worse," Sirk says. "The parking situation downtown, it never improves. On the bus, I feel like I'm being chauffeured around, and I avoid parking. Why wouldn't you do that? We all have a carbon footprint, and we all can help in some way."
By letting someone else do the driving, Sirk can check up on Facebook, send a few emails, chat amicably with others or, her favorite, wave at the people driving alone in their stop-and-go cars.
"The coolest thing about the bus, I tell my friends, is I love it when we get to ride on the shoulder," she says, referring to the Bus on Shoulder System, or BOSS, that allows buses to bypass slow traffic. "I see all of the single occupancy vehicles, and they're sitting there, and I wave at them. That is an awesome feeling. I love it. I really do."
She also loves the sense of community on the bus – riding with Red Hat employees, fast-food workers and high school students - the personable bus operators and the GoLive feature that allows her to use her phone to text to see where her bus might be in real time.
"On the 6-minute walk from my house in the mornings, I can look and see if the bus is held up," she says, noting how much she enjoys her pleasant stroll to the bus stop with the sun coming up and people walking dogs and saying good morning. "Or, 'Oh, my gosh, it's on time! I better run up that hill!'"
Sirk would consider getting rid of her car entirely if it weren't for one small thing.
 "I have a car because I like to go to the beach," she says. "I can't take the bus to the beach. Not yet."