The MISSION IMPOSSIBLE series is a quick 60 minute discussion with experts on topics you want to know more about. Join us for practical lessons to provide direct access to our industry and technical experts. Have a question to ask? What better way to address it than in an open discussion with subject matter experts and your peers for the most productive 60 minutes of your day.
October 8, 2020 | 2:00pm
---
MISSION IMPOSSIBLE: Ergonomics
Many workers who transitioned temporarily to full-time teleworking because of the COVID-19 pandemic didn't have designated office spaces at home and, six months in, their bodies and productivity are suffering.
Maybe the chair is too low or the table too high or the lamp is just too far away. They've tried every imaginable position in every conceivable spot in their homes, and they still end every work day with a new ache or pain.
Is this you or someone you know? Let us help.
Join us as we talk with Julia Abate, the executive director of The Ergonomics Center of North Carolina, and review the neutral postures we want when working from an office setting. We'll also identify some common causes of discomfort and some low-cost, quick fixes to improving the "temporary" home office.​
---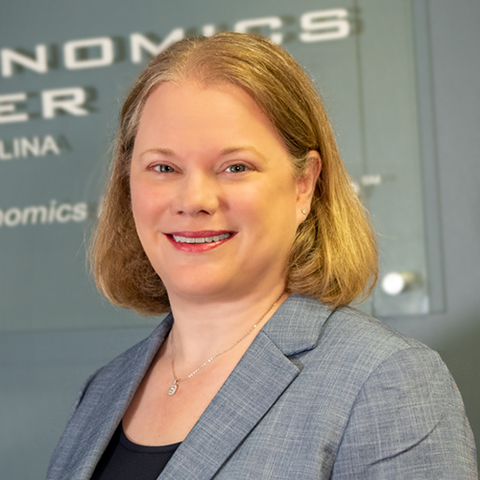 Julia Abate, MSE, CPE, Executive Director
The Ergonomics Center of North Carolina | Edward P. Fitts Department of Industrial and Systems Engineering NC State University
Julia Abate currently serves as the Executive Director for The Ergonomics Center of North Carolina. She holds a master's degree in industrial and operations engineering from the University of Michigan and is certified by the Board of Certification in Professional Ergonomics (CPE).  Julia has over 23 years of leadership and experience in numerous environments and industries including Automotive, Aerospace, Energy, Healthcare, Transportation, Food Processing, Paper, Foundries, Textiles, Food Service, Retail, Software and Electronics.  She serves as one of the Conference Chairs for the Applied Ergonomics Conference and is a frequent speaker at the regional and national level on successful ergonomic process implementation.
Previous Seminars
---
Cyber Security | Recorded on July 28, 2020
Cyber Security Keep your company and personal data safe while working remotely. View this open discussion with the Town of Chapel Hill's Chief Information Security Officer and IT management consultant, Robert Reynolds. Determine your level of risk, learn what to ask your IT Department and the next steps to a more secure online environment. Listen in on questions from other employers, employees, and IT staff as part of the discussion.
---