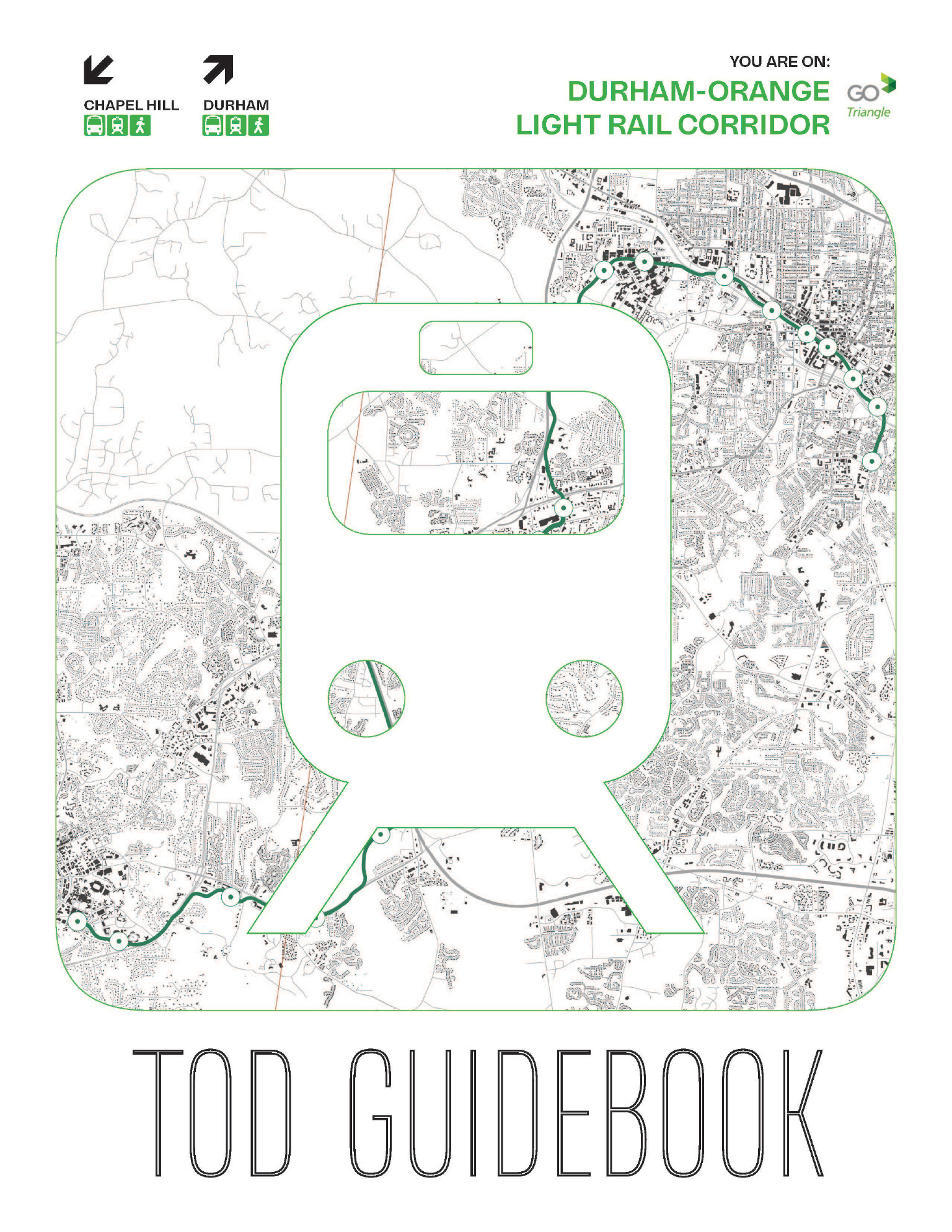 The goal of transit-oriented development is to vastly reduce the need for driving by using train stations to create "urban villages." Many also include protected bike lanes and easy connections to bus routes.
After analyzing the possibilities surrounding Orange and Durham counties' light-rail project, Gateway Planning Group worked with GoTriangle, Durham, Chapel Hill and the Triangle-J Council of Governments to draw up one development scenario for each of the project's 18 station areas and compiled its work into a guidebook:
The guidebook's blueprint provides one possible future among thousands of potential scenarios to best capture the opportunity the light rail brings to guide growth, expand access to opportunity, increase jobs and generate tax revenue that allows the region to invest in other goals. Here is a look at what each scenario would bring to the community.
A Look at the Stations
*If the strategies in the book were implemented, Durham and Orange counties could realistically expect $3.3 billion to $4.5 billion in extra property value, $1.4 billion to $1.9 billion in new tax revenue and 46,300 new jobs within the rail corridor through 2057.