Research Triangle Park, NC (Oct. 12, 2018) – With the Triangle growing by nearly 30,000 people a year, programs that help area workers find better ways to get to their jobs on perpetually packed roads become more critical by the day.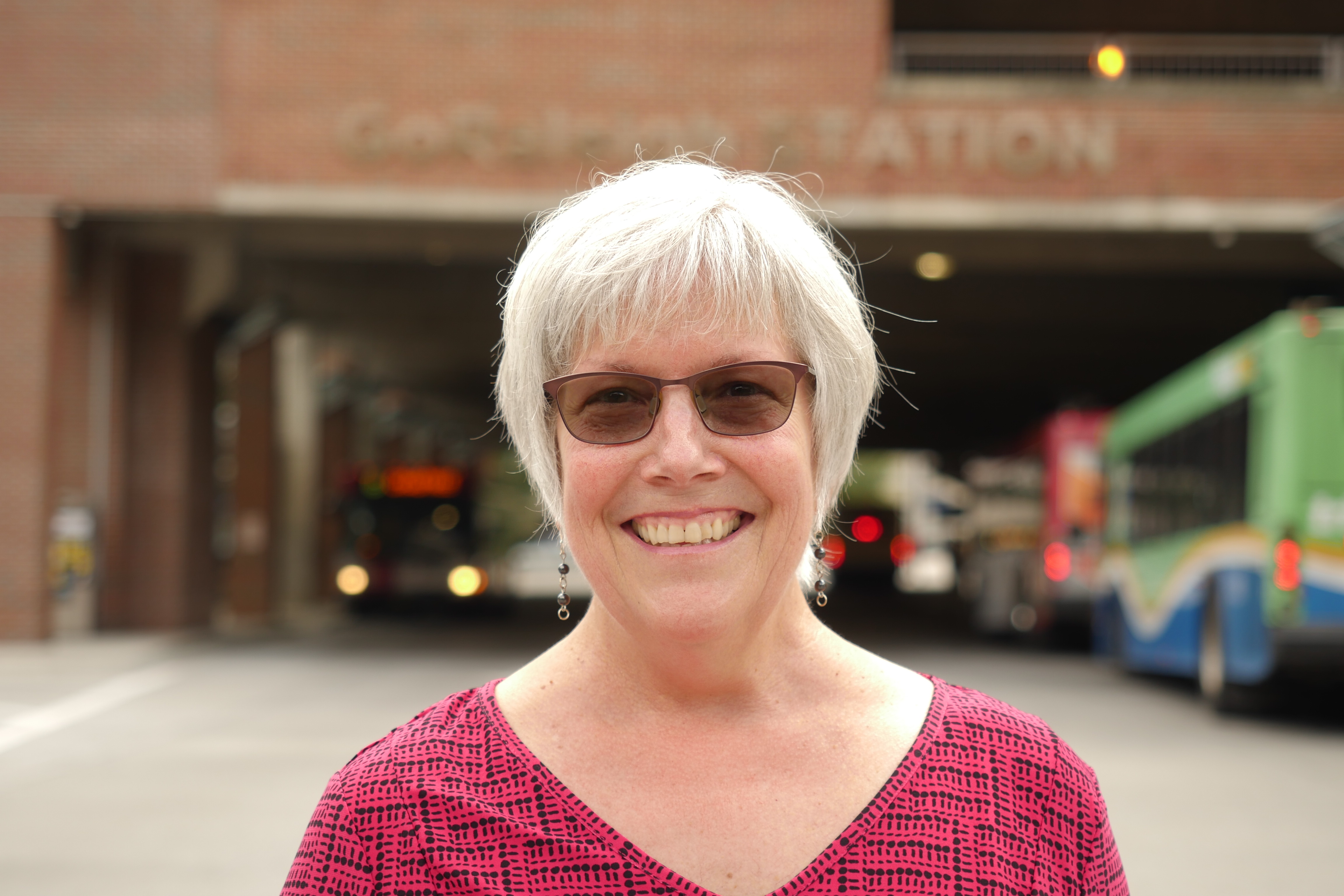 That's where GoTriangle's Transportation Demand Management partners come in.
Working with companies and individuals, the TDM partners provide free consulting to create plans to help commuters avoid driving alone to work. And companies that invest in making an easier commute part of their corporate culture come out ahead, says Michelle Parker, manager of Sustainable Travel Services at GoTriangle. 
"Including commuting help or subsidies in the benefits package a company offers serves to increase loyalty and longevity among employees, which supports the bottom line," Parker says. "Helping with an employee's commute is the new wellness program."
Company representatives and commuters who want to learn more about TDM programs – which include vanpools, carpools and biking and walking routes – can attend GoTriangle's annual Golden Modes Awards event Nov. 1. The ceremony honors the people and programs that have been most successful in promoting smart commuting over the past year. 
Kris Larson, director of the Downtown Raleigh Alliance, will provide the keynote address. Details of his experience in developing vibrant business districts in Raleigh, Michigan and California will highlight the value of TDM programs to the business environment in the Triangle.
"I'm really hoping employers will take advantage of the Golden Modes ceremony this year and come and hear how much workers appreciate and take advantage of smart-commute alternatives," Parker says.  "Are businesses doing everything they can to keep employees? What companies have to offer is more than salary. And we're not talking about just millennials. All levels of workers these days in well-populated areas consider commuting help a part of compensation."
A company, for instance, can sign up for the GoPass program, offer commuting subsidies or allow teleworking. An individual can take transit, participate in carpools or vanpools or even walk and bicycle to work. The TDM partners can create plans to address most every need.
To sign up to attend the ceremony, please go to gotriangle.org/rsvp. Deadline for registration is Oct. 19. The event runs from 8 to 9:30 a.m. at The Research Triangle Park HQ at 12 Davis Drive, RTP, 27703.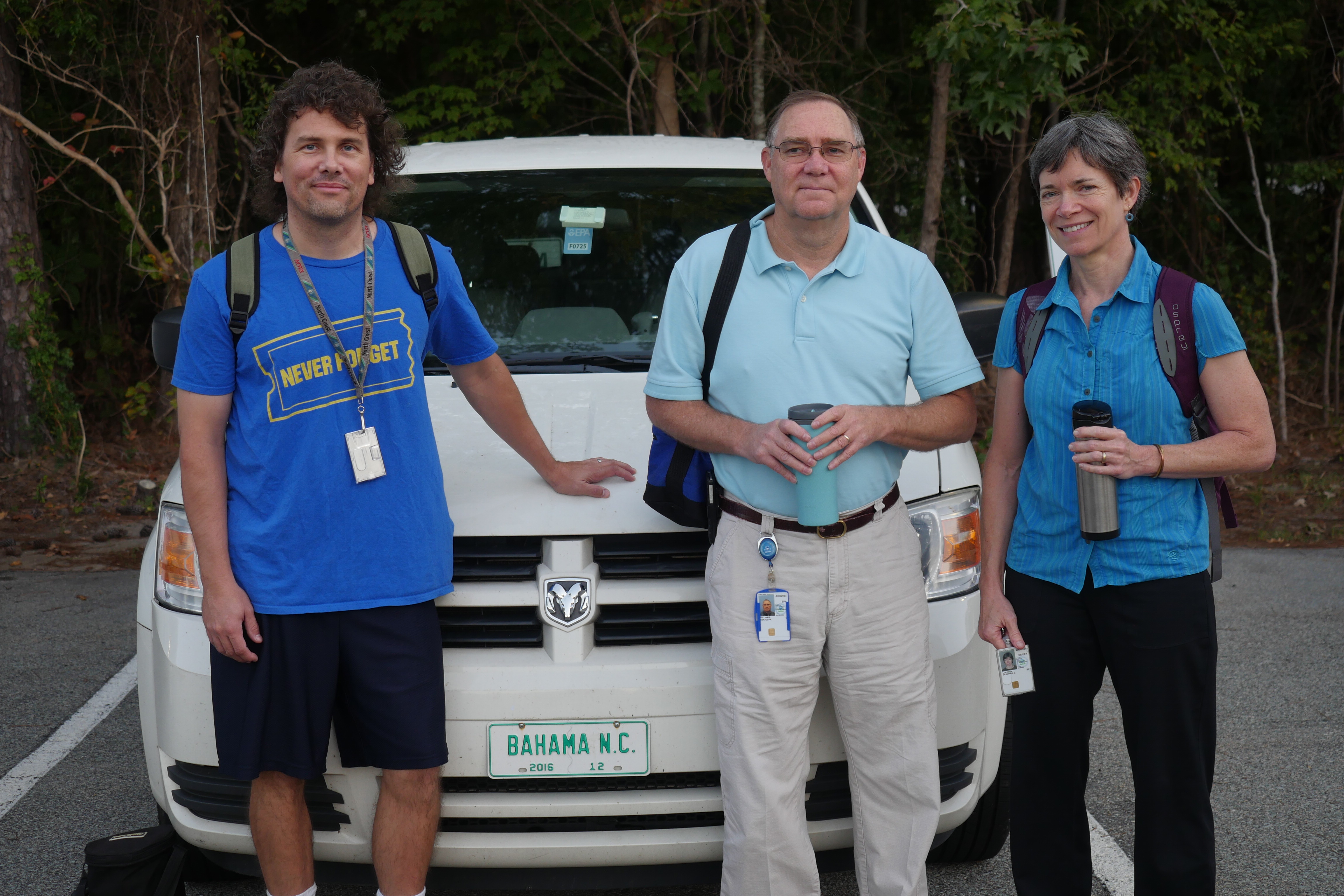 The 2018 Golden Modes winners who will be recognized this year are:
Community Impact: Citrix. The company's commitment to sustainability is evident in its culture and community outreach efforts as well as in its work on environmental initiatives through technology. Honorable mention: Oaks and Spokes. Started in 2012 as a bike festival, Oaks and Spokes evolved into a volunteer-run nonprofit in 2016 with a vision to make bicycling in Raleigh a safe, convenient and comfortable option for people of all ages and abilities.
Employer Commute Champion: Red Hat. The downtown Raleigh company sets a standard for encouraging employees to consider alternative modes of transportation and provides them with the means and resources to make those transit experiences easy and pleasant. Honorable mention: IBM. Among other initiatives, alerts employees of ozone action days, encouraging them to work from home or reminding them not to idle their cars and not to refill their gas tanks until after 6 p.m. on Code Orange or Red days.
Employer Commute Honors: VHB. VHB is a national design firm that fosters a corporate culture of sustainable commuting by making it easier for employees to choose commutes that don't leave a carbon footprint. Honorable mention: Town of Cary. The town is committed to improving biking conditions for cyclists, investing in bike programs and facilities, promoting the use of bikeways and creating connections to greenways within and beyond Cary.
Golden Sneaker: Kelly Chambers. Five days a week, even in rain and snow, Chambers walks 3 miles to her job at the N.C. Department of Justice in downtown Raleigh and then commutes home by bus. Honorable mention: Tom Snyder. Snyder began walking the 3-mile roundtrip route to work in downtown Raleigh three years ago when he moved from the Cary suburbs, and he says his commute in the fresh air has changed his life.
Golden Spoke: Maureen Devlin. Before she moved closer to downtown Durham, Devlin cycled a 32-mile roundtrip from Carrboro to her job downtown five days a week, and she's biking to work. Honorable mention: Herb Battles. Battles believes biking to work saves him at least $10,000 a year on car insurance, maintenance and gas.
Golden Ticket: Kathy Cox. A former vanpooler and carpooler, the Fuquay-Varina resident now rides the FRX to her downtown Raleigh job four days a week and telecommutes the fifth. Honorable mention: Karen Sprinkle. Sprinkle says her five-day-a-week bus commute to her job at Red Hat in downtown Raleigh is fun and cost-effective.
The Multi-Mode Innovator: Cherie Mellor. To get to her job at UNC-Chapel Hill, the Garner resident often takes five or more buses and sometimes even walks from the NC State Fairgrounds to the GoTriangle park-and-ride lot on District Drive. Honorable mention: Tory Gibler. Whether biking, walking or taking the bus, Tory Gibler has been a carless commuter for seven years, almost three of which have been in Raleigh.
Pool Party Champion: Bahama Vanpool. The Bahama vanpool has been making the 54-mile roundtrip commute between Bahama and Research Triangle Park five days a week since before 2002, traveling almost 194,000 miles and removing about 780,000 miles of commuter trips from Triangle roads. Honorable mention: Rebecca Switzer. Since 2001, Switzer has been the primary driver for a vanpool, transporting four or five passengers on the 110-mile roundtrip each day from Henderson to her job at RTI International in Research Triangle Park.
---
About TDM programs
GoTriangle's Sustainable Travel Services team administers the Transportation Demand Management programs to support smart-commuting options for everyone. The goal is to improve sustainable economic growth and our quality of life by reducing congestion, expanding mobility options and improving air quality.
Working with GoTriangle are local service providers that offer direct commuting support to companies and universities across the region. Representatives from Central Durham, Downtown Raleigh, Orange County-Hillsborough, Research Triangle Park, Town of Chapel Hill, Wake County, Duke University, NC Central University, NC State University, UNC-Chapel Hill and Wake Technical Community College implement what GoTriangle produces and also provide their own programming and campaigns.
Through its Share the Ride NC program, GoTriangle helps employees find carpools and vanpools and rewards commuters who sign up and track their trips at STRNC.org with GoPerks prizes that include gift cards to many Triangle businesses and restaurants. Requests for more information about free TDM Employer Services available in the Triangle can be sent online or through mparker@gotriangle.org.